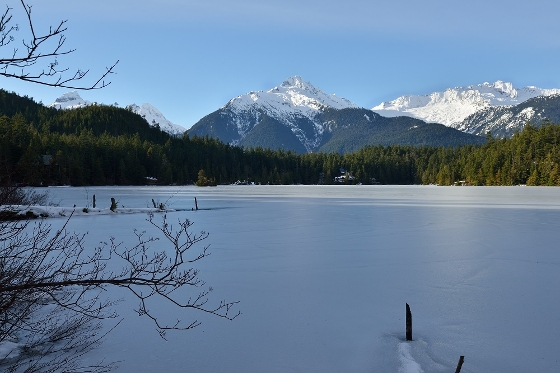 I am hearing many people ask the question, "are we likely to see a similar spring real estate market as last year?". If you've forgotten what happened last spring or weren't here to witness it, we saw sales prices increase up to 30% in some neighbourhoods, multiple offers became the norm, and inventory got to record low levels. These frenzied conditions simmered down in summer, and the rest of the year regained a normal pace; however, many are wondering if we are likely to see a repeat of spring 2016. Will sellers experience market conditions as favourable as last year? Will buyers finally get a break? Let's look at the data.
Sales Price
The average sales price in February 2016 was $638,372, this has increased 1.8% to $650,022 in February 2017. When we look at Vancouver the sales price has actually decreased 10% year-on-year.
New Listings
Spring is the time when people like to put their homes on the market. It appears we are slightly behind pace with new listings this year. Between January 1st and March 15th last year there were about 220 new listings that came on the market. This year, we are pacing slightly behind at around 206. In March 2016 there were 115 new listings that came on the market, half way through March 2017 and we have 57, slightly under.
Overall Inventory
Although new listings are down our overall inventory is actually above last year. In February 2016 there were 134 total listings, February 2017 there were 197.
Days on the Market (DOM)
We saw a significant drop of days on the market between January and February this year. In January 2017 the average days on the market was 64; this dropped to 24 in February. Homes are still staying on the market longer than they were last year. In January 2016 the average DOM was 27, this dropped to 16 in February.
Sales
Sales transactions are down from last year. In February 2016 we saw 64 sales, there were 20 less sales in February 2017. So far in March we have seen 31 sales (half way through the month), March 2016 had a total of 87 sales transactions.
So what does all of this mean?
We will and are seeing an upswing of activity following the usual spring trend. We are unlikely to see the market pick up to the same pace as it did last spring. There are several variables that account for this. The Vancouver market has cooled, giving buyers in Metro Vancouver some reprieve enabling them to enter this market instead of seek more affordable markets elsewhere. Prices have increased and the Squamish market is now unreachable for some buyers. The lending environment is tightening meaning mortgages aren't as plentiful as they have been in the past.
These balanced market conditions are favourable for both sellers and buyers. Sellers are seeing strong prices, above this time last year however are unlikely to see multiple offers as frequency as we saw last spring. Buyers have plenty more inventory to choose from, lots of new projects, and therefore can be more selective with their purchase.
For those seeking more information about the Squamish real estate market, or are looking to buy or sell, you can contact me at nancifulton@shaw.ca.
-