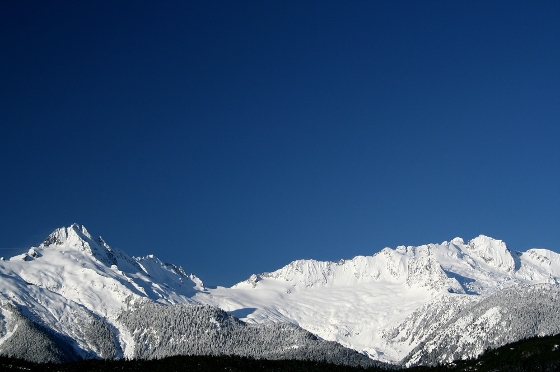 Welcome to 2017! I hope everyone had an excellent Christmas holiday and is ready for a promising year ahead. Real Estate predictions for 2017 range from continued growth at a pace similar to last Spring to full on bubble bursting prophecies. Although our real estate market does mirror Vancouver's to some extent (read on to see how our markets compared in 2016), there are a few things isolating us from anywhere else in BC, here are the top 5 reasons I believe the market will be hot in 2017.
Population growth- Squamish's population growth is one of the strongest in the Province (growing at around 12 percent per annum). This is fueled by a migration of people from the Lower Mainland who can no longer afford the market and who are seeking a life of recreation and adventure here in Squamish. It's a simple supply and demand issue. The demand for real estate from our current population coupled with people moving here is in excess of the current real estate supply available.
Low rental inventory- Squamish also has some the lowest rental inventory in the Province. I have heard figures as low as zero percent vacancy. This is turning some would-be renters into to buyers due to the un-availability of rental properties. Some of my renters were forced into buying last year and certainly didn't regret it. Their new home increased nearly 30 percent in one year. The initial $30,000 equity invested in their home increased to nearly $40,000 in one year. If they would have rented, that $30,000 in twelve months of rental payments (at $2000 per month) would have been more like $6000. No brainer.
New developments- If you think the development in Squamish right now is booming just wait. With the Squamish Oceanfront Project (Newport Beach) on track to be finished in 20 years, the next two decades will transform this town even more than we have seen in recent years. Couple this with other projected developments like the Waterfront Landing, Garibaldi at Squamish, Garibaldi Springs and many more, Squamish is only going to become more appealing for investors and buyers over the coming years.
Foreign Buyers Tax- The foreign buyers tax was a catalyst for Vancouver's cooling market, however this tax does not apply for Squamish. The tax could result in overseas buyers looking for areas around Vancouver that are not subject to the tax- such as Squamish.
First-time Buyers Home Equity Program- This new program which is in affect as of January 16th 2017 will see the BC government matching first-time buyers deposits of up to 5 percent. This is going to mobile more first-time buyers to take the plunge into real estate and will likely see the bottom end of the market move up due to competition for more affordable properties.
For buyers, now is a great time. The market is relaxed and corrected since the heights of Spring 2016. It is likely the market will pick up pace come February/March so if you're thinking of buying, now is the perfect time (plus there's lots on the market).
For sellers, now is the time to get your home on the market! With a good possibility there will be a surge of buyers this Spring which is what we saw last Spring (so many buyers + not much on the market = strong sales prices and multiple offer situations). If you're thinking of listing this Spring, we need to talk now.
And as for stats so far this month…
14 new listings
7 Price changes
6 Sales
Look forward to crossing paths in 2017!
- Nanci