Thinking of selling your home? Here are 7 common mistakes when selling your home and how to avoid them.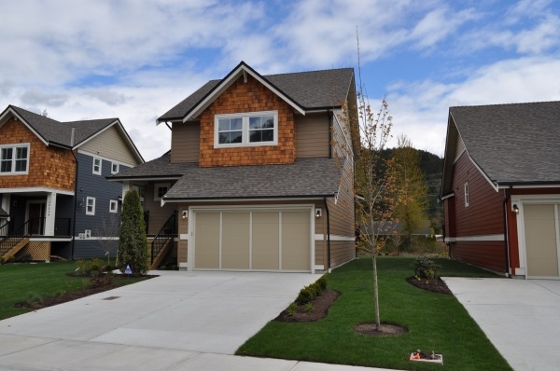 In one of the best seller's markets in recent history many people are considering putting their home on the market in 2016. If you are one of these people, this list of the seven common mistakes that people make when putting their home on the market may be useful. As a Realtor® serving the Sea to Sky Region for over 25 years I have seen almost everything. One trend that is common in a strong seller's market is sellers believing they can simply put their home on the market 'as-is' and expect strong offers. Although there is a good chance you will get a good price for your home, make sure to avoid these common pitfalls in the process.
1. Pricing based on profit not market conditions
Yes the buyers are here and there is not a lot of homes for them to choose from but that doesn't mean you can price your home well above its market value. Often sellers have a magic number in mind that they would like for their home. It is important to ensure that your desired selling price is realistic in today's market. As your Realtor® I will help you assess the current market conditions. We will take into consideration things such as your neighbourhood, the age and condition of your home, the lot size and aspect plus the current real estate market to determine a realistic selling price.
2. Overlooking outstanding repairs
When you see homes selling in under a week with multiple offers it is tempting to put your home on the market without addressing outstanding repairs. This strategy can end up hurting you in the future. Although buyers are interested and ready, they are not un-educated. Outstanding repairs will be a big red flag to prospective buyers and will deter many people from putting an offer on your home. Even if buyers do proceed with an offer a building inspection will reveal any repairs or defects and may jeopardise and delay the offer. I always suggest to my clients to do their due diligence and make any necessary repairs before listing their home for sale. This includes ensuring home systems are in order, repairing any structural damage as well as smaller repairs like changing light bulbs and fixing leaky faucets.
3. Selling your home before you're ready
It's tempting to sell your home in a hot seller's market but it's important to make sure you are actually ready to move. Your first step is to contact your Realtor® and make sure your ducks-are-in-a-line before you list your home. Chances are, your house may move quickly so it is important that you are prepared if this happens. Where will you move once your home is sold? Do you need to start searching for your next property? If your home is put on the market do you have essential paperwork ready such as strata documents?
4. Neglecting the clutter
First impressions are important to prospective buyers and a well presented home does wonders for first impressions and early offers. It's a proven fact that homes sell quicker and for a higher price when they are staged in a clean and organized manner. This means removing all personal effects (such as photos) and storing away any loose and unnecessary items in the home. Simple staging can include placing your furniture in a neat and organized way and adding some nice details such as cushions, flowers or a centerpiece on the table. Hiring a professional stager is another option; this can involve complete overhauls inside your home using borrowed furniture and décor. When working with clients I will often walk through their home before listing it on the market and make recommendations in regards to de-cluttering and staging.
5. Avoid being unavailable
Once you put your home on the market, expect that people will want to see it. It is important that you make your home (and yourself) available during the process. Although it is best that you are not around when potential buyers view your home it is important that you make your home available for showings and open houses. When an offer does come in, ensuring you are on the ball with signing paperwork and negotiating the sale will help expedite the process and better your chances of a successful deal.
6. Letting emotions rule your decisions
Selling your home is an emotional experience for many. For some, a home is a place where a lifetime of memories have been made. I have seen many clients over the years become very emotional during the process. It is important to ensure your emotions don't hinder your decisions when selling your home. By creating clear boundaries and expectations before the offers come in, and sticking to these is a helpful strategy. By having a minimum offer price set out beforehand you will avoid accepting an offer based on emotion and alternatively will avoid rejecting one out of fear or upset.
7. Not disclosing defects in your home
It is your legal duty to disclose all defects (latent and patent) on your home when putting it on the market. Upon listing your home your Realtor® will have you complete a property disclosure statement which is legally binding. The risk is too great to neglect to inform potential buyers of defects and could result in deals falling through and costly legal battles if not done accurately.
It is an exciting time for Sellers in the Sea to Sky area with unprecedented demand in the real estate market and prices at an all-time high. This hot seller's market is not an excuse however to get lazy and neglectful when selling your home. By avoiding these common mistakes you are well on your way to getting the most for your home. If you are thinking about selling your home in 2016, contact me today for an initial discussion about getting your home ready for sale!